Who is Nash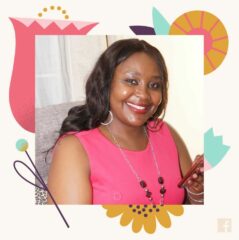 Nash is a nickname for Naomi. Naomi Kaburu was born in Nairobi Kenya, at Pumwani maternity hospital. She is the first born in a family of 5, to Dr and the late Mrs Nyamai.
Nash was raised in Ngara Nairobi and she attended Arya Primary school in Ngara Nairobi, she went to Statehouse girls' high school and later to Aga Khan high school both schools in Nairobi, where she completed her Secondary school education.
After high school, Nash worked at State house Nairobi for 1 year before she migrated to the united states to further her education. In the United States she acquired her associate degree in applied arts from San Jacinto college and got married to her husband Patrick Kaburu. While still married with one child, Nash went back to school and acquired a bachelor's degree in Human resource management from University of North Texas. After giving birth to twins, Nash went back to school again and graduated with a master's degree in Organization management from Ashford university.
When the Corona virus pandemic first begun, Nash was informed of the dire need in her homeland Kenya especially in Nairobi the city she grew up in. In May of 2020 during her birthday, she decided to raise funds and supply groceries to the residents of Nairobi slums. During that time, Nash and friends' hands of compassion was born as an organization. With the help of her husband, family and friends she was able to raise funds to supply groceries to 100 households in Kibera. Nash and friends' hands of compassion has supplied groceries to over 1000 households in different slums of Nairobi. In December 2020, Nash and friends' hands of compassion supplied widows in Kituamba slums with 14 sowing machines after the widows graduated from sowing school.60 orphans were supplied with school bags and children were supplied with toys, candy and cake to celebrate the holidays.
As an organization we hope that you will partner with us to help the people of Nairobi slums and to partner in projects that will ensure poverty alleviation and empower the poor to get into a more self-sufficient state.